4 Ways To Cope With Exam Stress
With exams on their way, some students may start to feel the pressure. Many will succumb to all-nighters, greasy food, and life that occupies a cubby at the library.
Don't let that be you! Instead of getting stressed, focus on implementing the following 4 tips to help you have a stress-free season.
There is a plethora of evidence supporting the notion that study breaks help our brain retain information. A similar phenomenon occurs with our sensory perception. The brain stops registering things like a sight or feeling that remains constant over time, for example, clothing touching skin.
Be sure you're taking small breaks every so often. Go for a quick walk, watch a half an hour show, or grab a tea with a friend, then get back to studying.
Providing your body with nutritious meals will help ensure your brain is in tip top shape for your exams. Staying hydrated is equally as important. Keep a big water bottle on your desk to help you focus. You could even set an alarm every 10-15 minutes to make sure you're drinking enough.
Eating breakfast is always a great idea. Get some food, a mix of carbohydrates and protein, in you within two hours of waking up to jump start your metabolism.
For more information on nutrition, the David Braley Sport Medicine Centre can help! Their nutritionist, Dianna, has worked with a variety of different people who have an interest in learning more about nutrition and the body. They even have a Nutrition Coaching program, which has become popular with students and athletes.
Give your brain and your body a boost with a workout. The Pulse has
changed its hours over exams
, just a bit, but that
doesn't
mean you have to cut your workout altogether. Exercise positively affects the brain in multiple ways. An increase in your heart rate pumps more oxygen to the brain and helps to release hormones, providing a great environment for the growth of brain cells.
So even if your workout is only 20 minutes, you can still reap the benefits!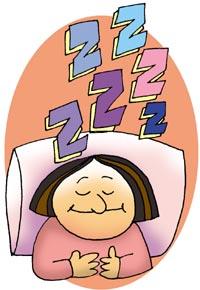 Pulling all-nighters can to do more harm than good. The less sleep you have, the greater the risk of injury and getting into an car accident become. Studies seem to suggest that sleep loss the night before leads to poorer grades. So just remember that adequate sleep will lead to improved memory. Try to get a good night's sleep the night before your exam; calm music, meditation, or something like yoga, may all help you to get some shut eye!
Wishing you good luck on exams from Athletics and Recreation!